When you think of a cannabis dispensary, the first thing that comes to mind might be a hip, edgy – perhaps even dark – establishment. That image is about to be shattered by Siam Green Cannabis Co. The minute you step into their store at 663 Sukhumvit Road, you'll be greeted by a brightly lit and open room with great ventilation and greenery that feels as warm and inviting as your favourite coffee shop. Rows of carefully curated cannabis products, dedicated staff members, a spacious lounge, and even an upscale restaurant upstairs – all evidence of a complete redefinition of a cannabis dispensary.
Siam Green Cannabis Co. means business when they say quality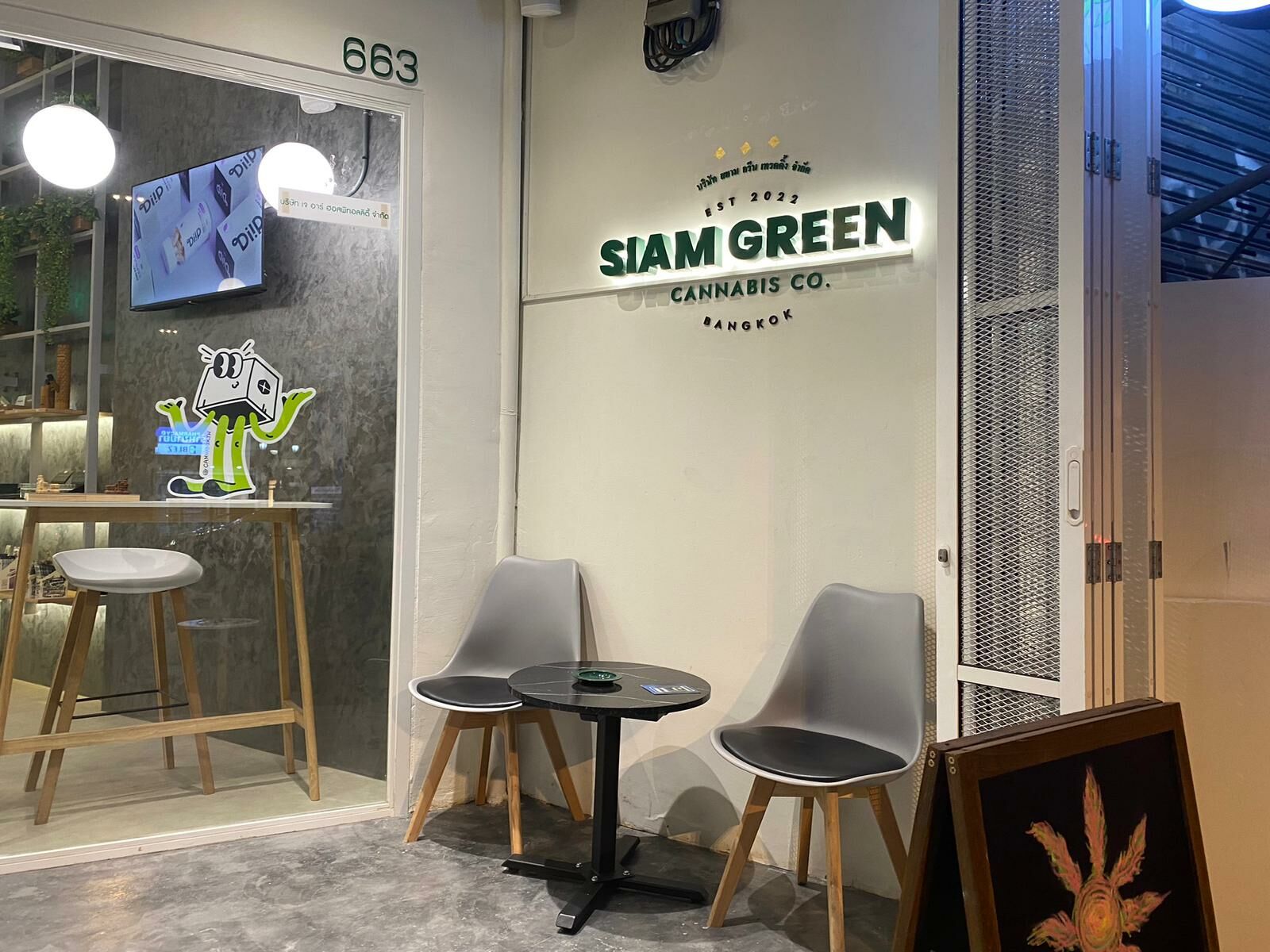 At Siam Green Cannabis Co., quality assurance isn't just a buzzword; it's a lifestyle. With a range of offerings that include cannabis flowers, edibles, and even cannabis-themed merchandise, they take the guesswork out of shopping for cannabis products.
Siam Green distinguishes itself with stringent quality standards. In order to ensure superior quality products, they have even made a significant investment in a temperature and humidity-controlled storage unit. This setup safeguards the quality and longevity of their cannabis flowers. Thus, allowing them to mature over time, akin to fine wine.
Their commitment to quality doubles as their commitment to legality and transparency. They set high standards not just for themselves but for the industry as well. No illegal products can be found in their store. Plus, they make it a point to report all their dealings to the regulating bodies. The goal isn't just to establish a thriving business but to set an industry-wide precedent that cannabis is more than a black-market product. It's here, it's legal, and it's changing the way we perceive holistic lifestyle choices.
Related news
Sharing knowledge to ensure you get the best out of your cannabis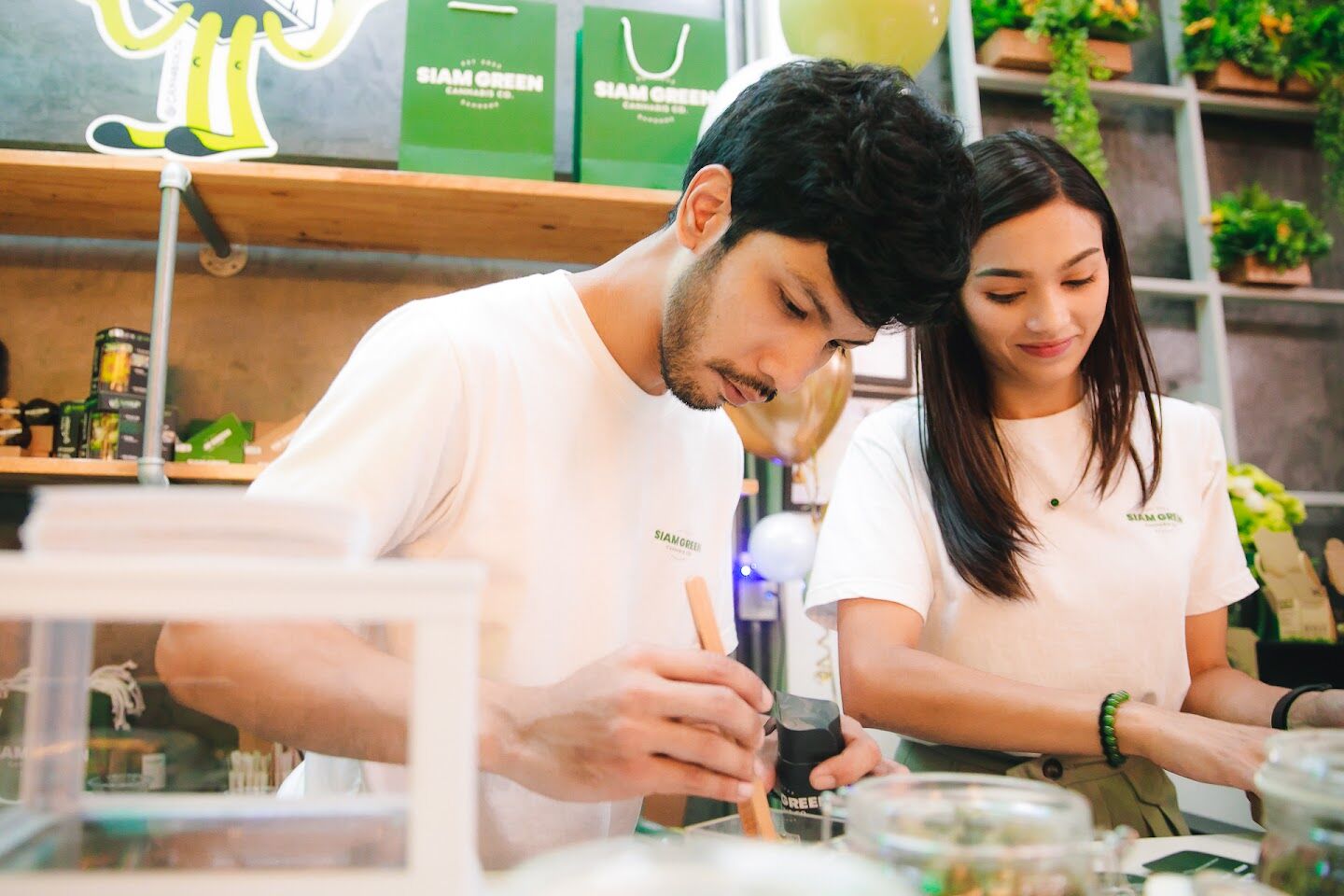 At Siam Green Cannabis Co., they offer every visitor something more than mere products: knowledge. They make it their mission to provide friendly and easy-to-understand cannabis education – because they know that making an informed choice makes all the difference. That's why their expert budtenders undergo intensive training to learn everything there is to know about cannabis & cannabis products. This means you get accurate, up-to-date information whether you're asking about the newest strain or the latest extraction techniques and whether you need the plant for wellness or recreational purposes.
Moreover, Siam Green Cannabis Co. is dedicated to debunking myths, answering questions, and making sure you understand how each product can be used safely and enjoyably. They're ensuring that this once-misunderstood plant gets the recognition it deserves.
New to the world of cannabis? No problem. They cater to all knowledge levels, and their goal is to make understanding cannabis simple and accessible.
So, don't hesitate to ask anything. Be it questions about the plant, its benefits, or its uses, you'd receive detailed answers from the store's well-informed budtenders. Their goal is to ensure you leave not just with a product but with new knowledge about the fascinating world of cannabis.
Redefining retail experience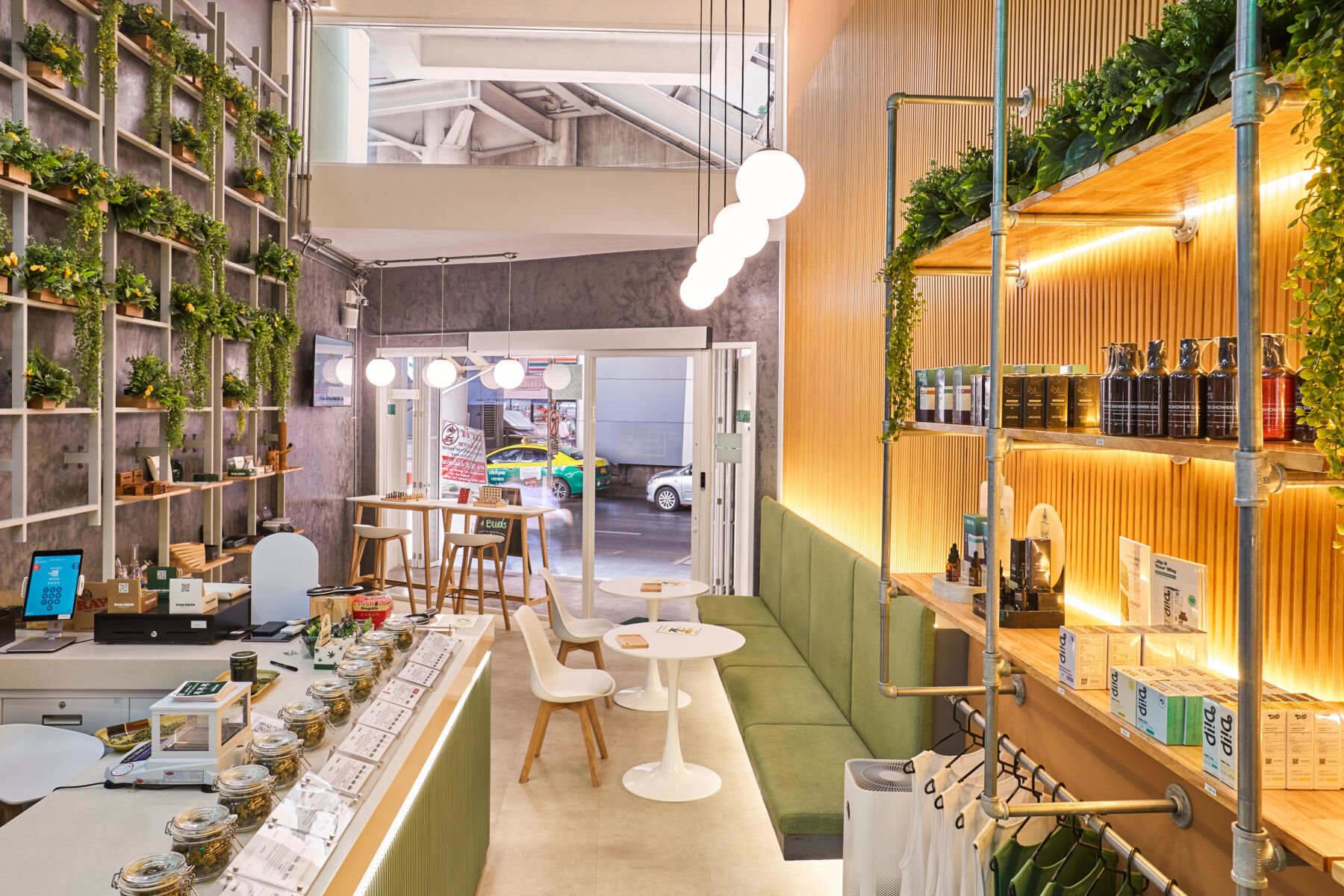 Siam Green Cannabis Co. is making strides to reshape the public perception of cannabis shops. They reject the notion of dark, possibly intimidating cannabis dispensaries. Instead, they have created a welcoming environment that rivals your favourite neighbourhood cafe.
Forget the cliché that cannabis is just for young, trendy hipsters. An inclusive space, Siam Green has visitors from different walks of life. They've designed their store to appeal to everyone of legal age, from 20-something Generation Zs to professionals in their 40s to the lively over-60 crowd. They're bent on challenging the outdated image of a typical cannabis user. Instead, they're welcoming everyone to relax, browse, and learn more about cannabis in their warm, open space. It's these efforts that make Siam Green Cannabis Co. a front-runner in the effort to bring cannabis into the mainstream, breaking stereotypes one customer at a time.
All things cannabis under one roof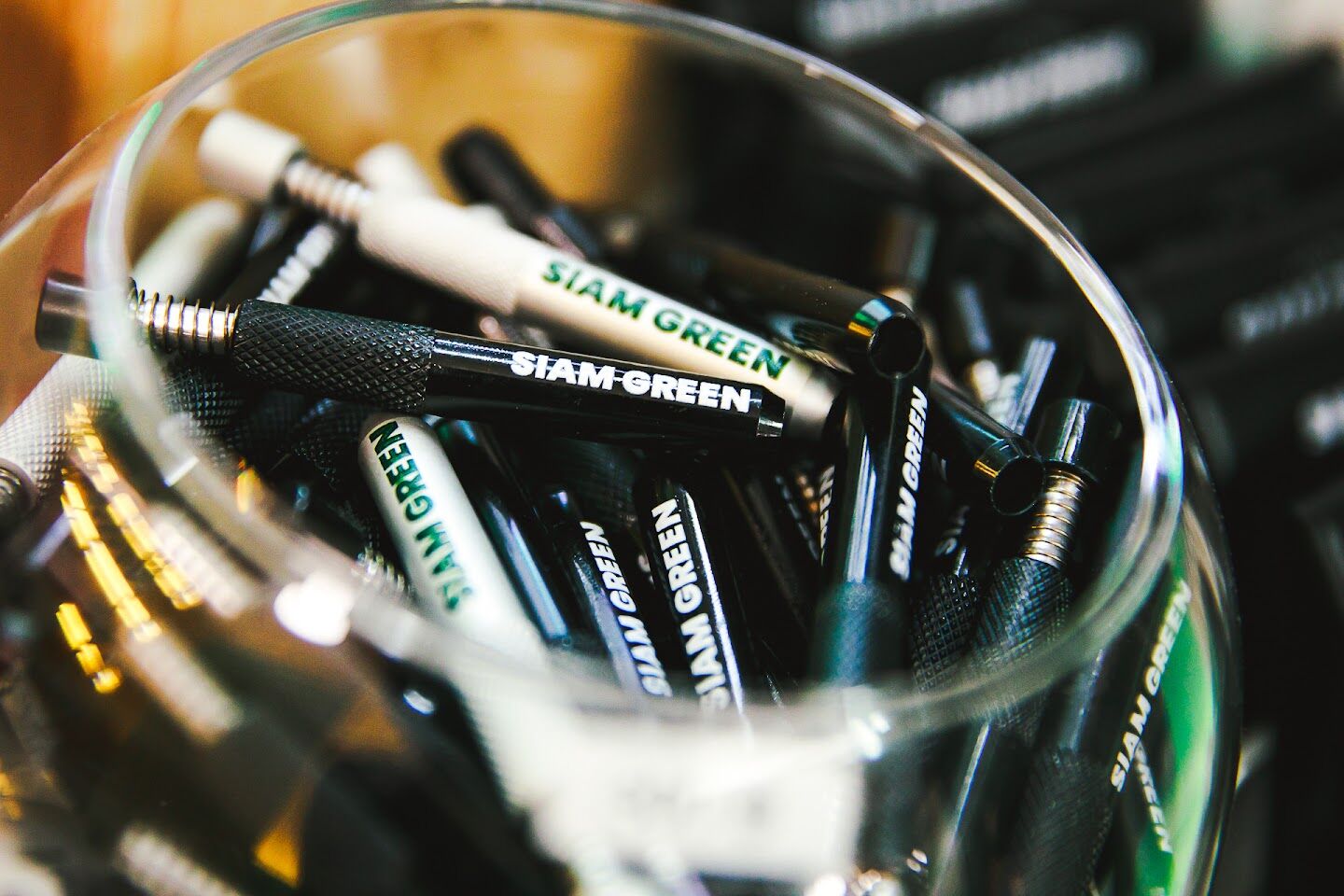 Siam Green Cannabis Co. sure knows how to cater to everyone's tastes. With an extensive range cannabis strains – there's truly something for everyone. Each one offers different effects and benefits. It's a comprehensive catalogue that confirms Siam Green Cannabis Co. as the go-to place for quality cannabis in Thailand.
Filling a role much bigger than a conventional dispensary, Siam Green Cannabis Co. is pioneering its own niche in the market as a lifestyle brand. Alongside their premium cannabis products, they also sell a wide variety of cannabis-related merchandise. This approach allows customers to experience a lifestyle that combines quality, wellness, relaxation, and more into an exhilarating mix.
Lounge space and in-house restaurant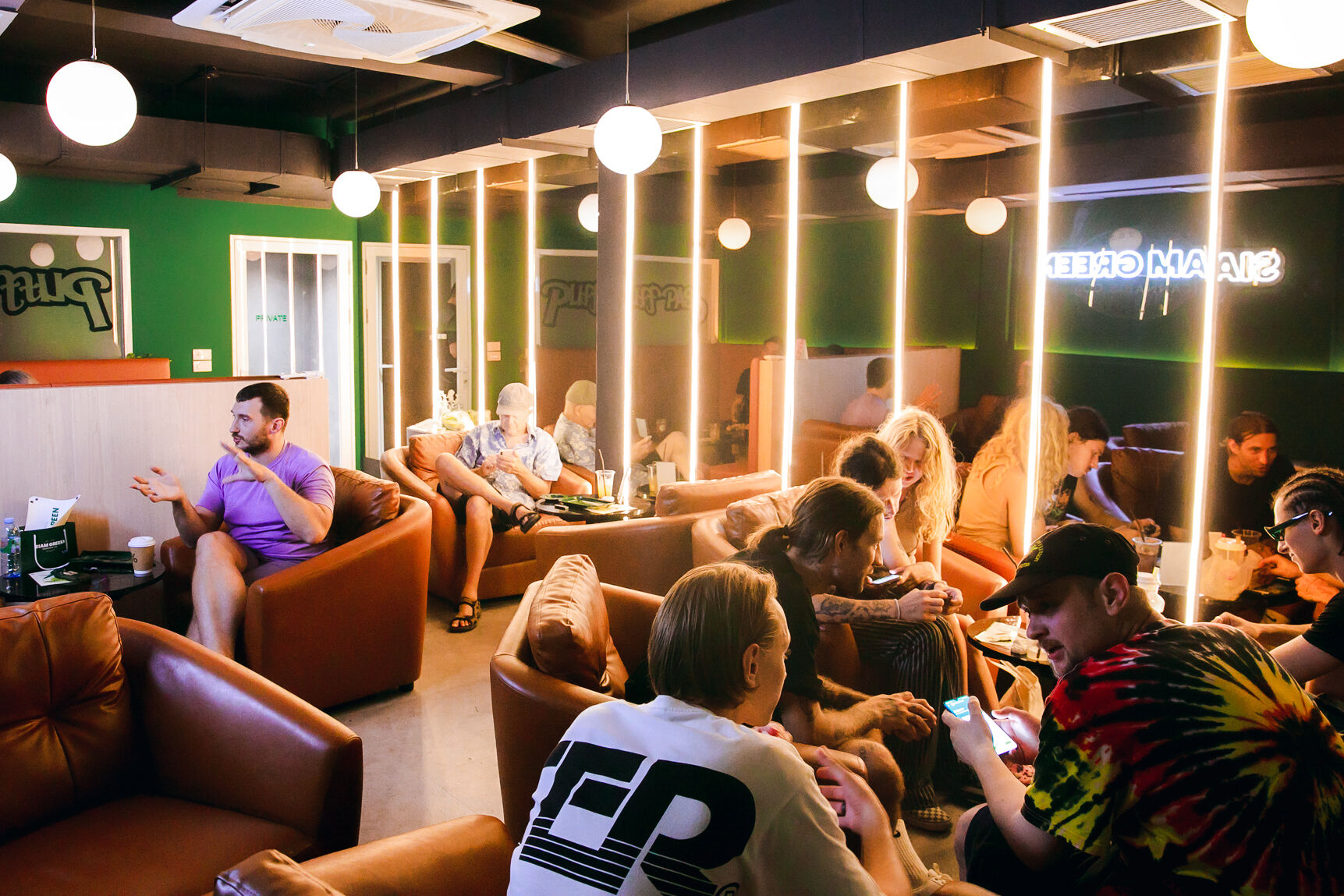 But the experience doesn't end at purchase – Siam Green Cannabis Co. invites you to unwind in their second-floor lounge space. It's a comfortable haven where you can relax, enjoy your chosen strains, and discover the true essence of Thailand's legal cannabis scene.
Aside from the lounge, on the third floor you will find the brand new Birdies Restaurant, on the third floor. Birdies is designed to be unique culinary destination that amplifies the shopping experience. It serves everything from scrumptious small plates to delectable cocktails, champagne, fried chicken, and ice-cold beers. Whether you're shopping or just unwinding, you can always count on a high-quality, chill dining adventure at Siam Green Cannabis Co.
As Thailand's cannabis scene evolves, one factor remains unchanged: Siam Green Cannabis Co's dedication to quality, education, and a friendly atmosphere. Open every day from 11 am to 3 am, the doors at 663 Sukhumvit Road are always open for you to walk in, take a look around, and ask questions. Anytime you have a moment to spare – whether it's a lazy afternoon or after a fun night out – why not stop by to see what they're all about?
https://thethaiger.com/guides/cannabis/featured-dispensaries/make-smarter-choices-with-siam-green-cannabis-co-your-go-to-place-for-cannabis-cbd